David Cock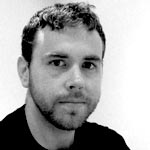 Senior Researcher and Lecturer,
Systems Group, ETH Zürich
Stampfenbachstrasse 114
8092 Zürich
Switzerland
Email:
david.cock@inf.ethz.ch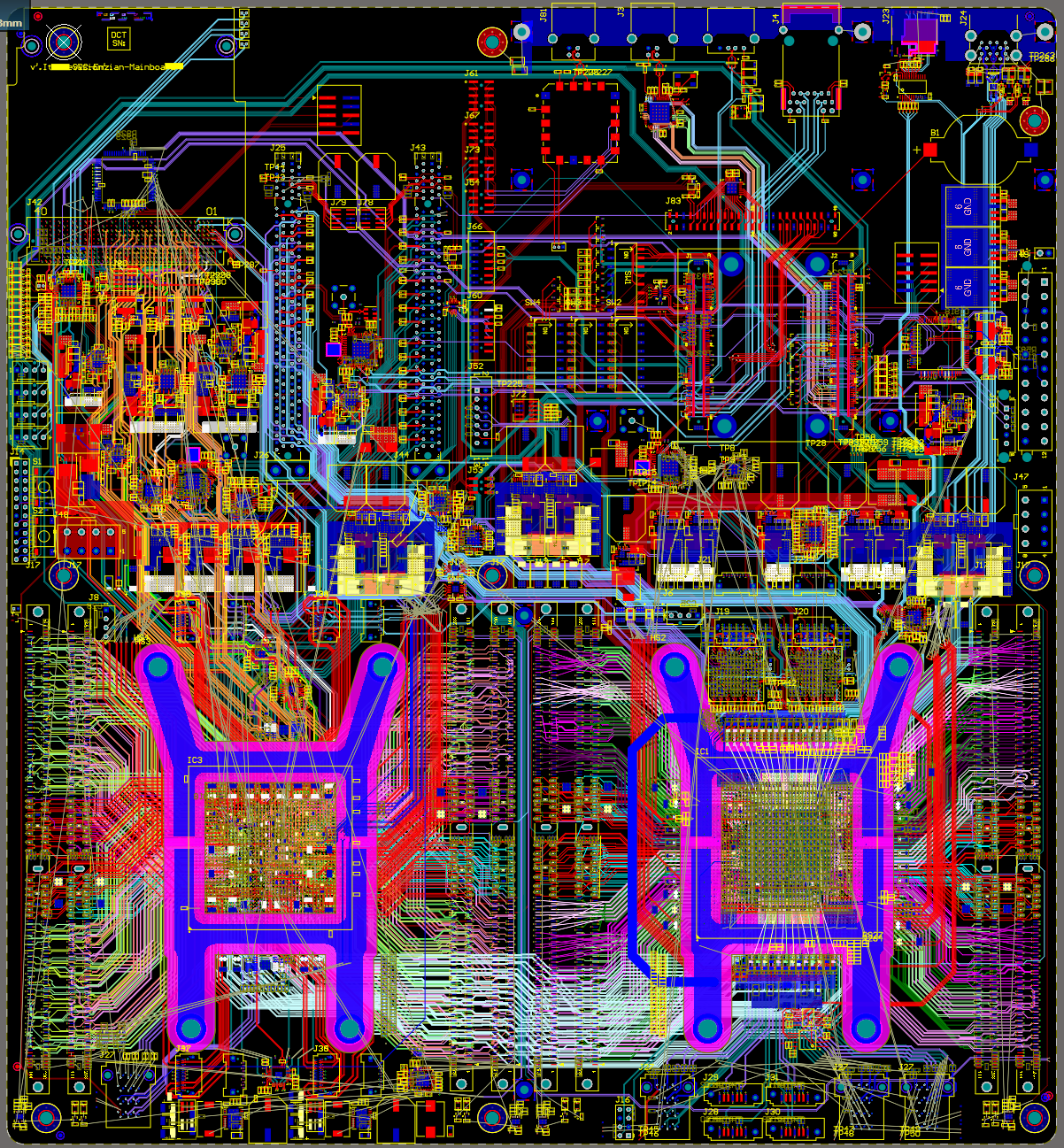 It has become apparent that producing hardware and systems software to the highest degree of assurance is possible, without sacrificing performance, and at lower cost than has historically been assumed. With careful design and effective use of automation, it should be possible to reduce the cost to the point that such an approach is commonplace for critical systems, and tackle currently unsolved issues, including concurrency. A strong familiarity with the discipline of low-level systems programming, and an understanding of the application domain will remain essential to ensure that performance is not sacrificed. Likewise, a clear understanding of the state of the art in formal verification is essential to ensure that systems are designed such that verification remains tractable.
Quick Links
Recent
seL4 has received the 2022 ACM software system award
Check out Enzian at ASPLOS'22
CV
Full CV
here
.
2015–

Senior Researcher & Lecturer, ETH Zürich.

2010–2014

Ph.D., UNSW, "Leakage in Trustworthy Systems", adviser Gernot Heiser.

2005–2009

Research Engineer, L4.verified.

2000–2004

B.Sc. (hons), UNSW
Current Projects
Past Projects
Teaching
Advanced Operating Systems
I teach Advanced Operating Systems in the spring semester, alongside Prof. Roscoe. The official course description is available here, and the spring 2022 course website is here.
AOS is a capstone course in the Systems track at ETH, which gives advanced undergraduate students the opportunity to work in self-guided teams to design, build, evaluate, and document their own operating system on real hardware on top of the Barrelfish CPU driver.
Informal Methods
I teach Informal Methods in the autumn semester. The official course description is available here, and the autumn 2022 course website is here.
This course is aimed at students who are already good programmers, but want to be great ones. We take well-known formal techniques (such as Hoare logic) that you have likely encountered in a theoretical setting and see how to apply the most useful parts as a practical toolkit to both improve your programs and help you be confident that your code will work first time. The emphasis is on practicing skills such as identifying a loop invariant until they're second nature, and to really master a set of skills that'll remain useful even if you never apply the full weight of formal verification in your work.
Selected Talk Slides & Recordings
| | | | |
| --- | --- | --- | --- |
| Enzian: An Open, General, CPU/FPGA Platform for Systems Software Research | ASPLOS 2022 | | video |
| The Enzian Project - Status 2021 | ETH Systems Lunch Seminar 2021 | | video |
| Generating correct initial page tables from formal hardware descriptions | PLOS 2021 | | video |
| mmapx: Uniform Memory Protection in a Heterogeneous World | HOTOS 2021 | | video |
| Modeling the OS/Hardware Interface with Sockeye | ENTROPY 2018 | slides | |
| Enzian: A Research Computer | ETH Systems Group Industry Retreat 2018 | slides | |
| The Impact of Incomprehensible Hardware on Security | Inria Rennes 2017 | slides | |
| New Projects at ETH Systems | Data61/CSIRO 2017 | slides | |
| Runtime Verification: Building the Large Program Collider | ARM Research Summit 2017 | slides | video |
| Runtime Verification | ETH Systems Group Industry Retreat 2017 | slides | |
| ARM at ETH Systems | ARM Research Summit 2016 | slides | |
| FPGAs as Tools and Architectures at ETH Systems | Xilinx Dublin 2016 | slides | |
| Litmus Testing at Rack Scale | MARS 2016 | slides | |
| Formal Methods and Systems | ETH Systems Group Industry Retreat 2016 | slides | |
| The State of the Barrelfish Project | ETH Systems Group Internal Retreat 2015 | slides | |
| Capabilities in seL4 | ETH Systems Group Lunch Seminar 2015 | slides | |
| Program Verification as a Toolbox | ETH Systems Group Industry Retreat 2015 | slides | |
| The Last Mile—An empirical study of timing channels on seL4 | CCS 2014 | slides | |
| Navigating the Literature | SSRG Student Bootcamp 2014 | slides | |
| Ten Years of Trustworthy Systems | ETH, EPFL 2014 | slides | |
| From Probabilistic Operational Semantics to Information Theory—Side Channels with pGCL in Isabelle | ITP 2014 | slides | |
| Measuring and Mitigating Side Channels | ETH, EPFL, LIP6 2013; SSRG Summer School 2014 | slides | |
| Practical Probability—Applying pGCL to Lattice Scheduling | ITP 2013 | slides | |
| Verifying Probabilistic Correctness in Isabelle with pGCL | SSV 2012 | slides | |
| Lyrebird | SSV 2010; Cambridge 2013 | slides | |
Publications
| | |
| --- | --- |
| [FSGG+23] | Ben Fiedler, Daniel Schwyn, Constantin Gierczak-Galle, David Cock, and Timothy Roscoe. Putting out the hardware dumpster fire. In Proceedings of the 20th Workshop on Hot Topics in Operating Systems. ACM, June 2023. To appear. |
| [CRS+22] | David Cock, Abishek Ramdas, Daniel Schwyn, Michael Giardino, Adam Turowski, Zhenhao He, Nora Hossle, Dario Korolija, Melissa Licciardello, Kristina Martsenko, Reto Achermann, Gustavo Alonso, and Timothy Roscoe. Enzian: An open, general, CPU/FPGA platform for systems software research. In Proceedings of the 27th ACM International Conference on Architectural Support for Programming Languages and Operating Systems, page 434–451. ACM, 2022. [ DOI ] |
| [ACH+21a] | Reto Achermann, David Cock, Roni Haecki, Nora Hossle, Lukas Humbel, Timothy Roscoe, and Daniel Schwyn. Generating correct initial page tables from formal hardware descriptions. In Proceedings of the 11th Workshop on Programming Languages and Operating Systems, page 69–75. ACM, October 2021. [ DOI ] |
| [SSG+21] | Jasmin Schult, Daniel Schwyn, Michael Giardino, David Cock, Reto Achermann, and Timothy Roscoe. Declarative power sequencing. ACM Transactions on Embedded Computing Systems, 20(5s), September 2021. [ DOI ] |
| [ACH+21b] | Reto Achermann, David Cock, Roni Haecki, Nora Hossle, Lukas Humbel, Timothy Roscoe, and Daniel Schwyn. mmapx: Uniform memory protection in a heterogeneous world. In Proceedings of the 18th Workshop on Hot Topics in Operating Systems, page 159–166. ACM, June 2021. [ DOI ] |
| [HSH+21] | Lukas Humbel, Daniel Schwyn, Nora Hossle, Roni Haecki, Melissa Licciardello, Jan Schaer, David Cock, Michael Giardino, and Timothy Roscoe. A model-checked I2C specification. In Alfons Laarman and Ana Sokolova, editors, Proceedings of the 27th International SPIN Symposium on Model Checking of Software, pages 177--193. Springer, 2021. [ DOI ] |
| [ARC+20] | Gustavo Alonso, Timothy Roscoe, David Cock, Mohsen Ewaida, Kaan Kara, Dario Korolija, David Sidler, and Zeke Wang. Tackling hardware/software co-design from a database perspective. In Proceedings of the 10th Conference on Innovative Data Systems Research, January 2020. [ DOI ] |
| [AHH+19] | Reto Achermann, Nora Hossle, Lukas Humbel, Daniel Schwyn, David Cock, and Timothy Roscoe. A least-privilege memory protection model for modern hardware. 2019. eprint. [ DOI ] |
| [HHA+19] | Roni Haecki, Lukas Humbel, Reto Achermann, David Cock, Daniel Schwyn, and Timothy Roscoe. CleanQ: a lightweight, uniform, formally specified interface for intra-machine data transfer. 2019. eprint. [ DOI ] |
| [AHCR18] | Reto Achermann, Lukas Humbel, David Cock, and Timothy Roscoe. Physical addressing on real hardware in Isabelle/HOL. In Jeremy Avigad and Assia Mahboubi, editors, Proceedings of the 9th International Conference on Interactive Theorem Proving, volume 10895 of Lecture Notes in Computer Science, pages 1--19. Springer, July 2018. [ DOI ] |
| [GYCH18] | Qian Ge, Yuval Yarom, David Cock, and Gernot Heiser. A survey of microarchitectural timing attacks and countermeasures on contemporary hardware. Journal of Cryptographic Engineering, 8(1):1--27, 2018. [ DOI ] |
| [AHCR17] | Reto Achermann, Lukas Humbel, David Cock, and Timothy Roscoe. Formalizing memory accesses and interrupts. In Holger Hermanns and Peter Höfner, editors, Proceedings of the 2nd Workshop on Models for Formal Analysis of Real Systems, volume 244 of Electronic Proceedings in Theoretical Computer Science, pages 66--116. Open Publishing Association, April 2017. [ DOI ] |
| [CGMH14] | David Cock, Qian Ge, Toby Murray, and Gernot Heiser. The last mile: An empirical study of timing channels on seL4. In Proceedings of the 21st ACM SIGSAC Conference on Computer and Communications Security, pages 570--581. ACM, November 2014. [ DOI ] |
| [Coc14b] | David Cock. Leakage in Trustworthy Systems. PhD thesis, UNSW Computer Science and Engineering, Sydney, Australia, August 2014. https://doi.org/10.26190/unsworks/16942. [ DOI ] |
| [Coc14c] | David Cock. pGCL for Isabelle. Archive of Formal Proofs, July 2014. http://isa-afp.org/entries/pGCL.shtml, Formal proof development. |
| [Coc14a] | David Cock. From probabilistic operational semantics to information theory - side channels with pGCL in Isabelle. In Proceedings of the 5th International Conference on Interactive Theorem Proving, volume 8558 of Lecture Notes in Computer Science, pages 177--192, Vienna, Austria, July 2014. Springer. [ DOI ] |
| [Coc13] | David Cock. Practical probability: Applying pGCL to lattice scheduling. In Proceedings of the 4th International Conference on Interactive Theorem Proving, volume 7998 of Lecture Notes in Computer Science, pages 311--327, Rennes, France, July 2013. Springer. [ DOI ] |
| [Coc12] | David Cock. Verifying probabilistic correctness in Isabelle with pGCL. In Proceedings of the 7th International Conference on Systems Software Verification, volume 102 of Electronic Proceedings in Theoretical Computer Science, pages 167--176. Open Publishing Association, November 2012. [ DOI ] |
| [Coc11] | David Cock. Exploitation as an inference problem. In Proceedings of the 4th ACM Workshop on Artificial Intelligence and Security, pages 105--106. ACM, October 2011. [ DOI ] |
| [Coc10] | David Cock. Lyrebird -- assigning meanings to machines. In Gerwin Klein, Ralf Huuck, and Bastian Schlich, editors, Proceedings of the 5th International Conference on Systems Software Verification, pages 1--9. USENIX, October 2010. [ .pdf ] |
| [KAE+10] | Gerwin Klein, June Andronick, Kevin Elphinstone, Gernot Heiser, David Cock, Philip Derrin, Dhammika Elkaduwe, Kai Engelhardt, Rafal Kolanski, Michael Norrish, Thomas Sewell, Harvey Tuch, and Simon Winwood. seL4: Formal verification of an operating system kernel. Communications of the ACM, 53(6):107--115, June 2010. [ DOI ] |
| [KEH+09] | Gerwin Klein, Kevin Elphinstone, Gernot Heiser, June Andronick, David Cock, Philip Derrin, Dhammika Elkaduwe, Kai Engelhardt, Rafal Kolanski, Michael Norrish, Thomas Sewell, Harvey Tuch, and Simon Winwood. seL4: Formal verification of an OS kernel. In Proceedings of the 22nd ACM Symposium on Operating Systems Principles, pages 207--220. ACM, October 2009. [ DOI ] |
| [WKS+09] | Simon Winwood, Gerwin Klein, Thomas Sewell, June Andronick, David Cock, and Michael Norrish. Mind the gap: A verification framework for low-level C. In Stefan Berghofer, Tobias Nipkow, Christian Urban, and Makarius Wenzel, editors, Proceedings of the 22nd International Conference on Theorem Proving in Higher Order Logics, volume 5674 of Lecture Notes in Computer Science, pages 500--515, Munich, Germany, August 2009. Springer. [ DOI ] |
| [CKS08] | David Cock, Gerwin Klein, and Thomas Sewell. Secure microkernels, state monads and scalable refinement. In Otmane Ait Mohamed, César Muñoz, and Sofiène Tahar, editors, Proceedings of the 21st International Conference on Theorem Proving in Higher Order Logics, volume 5170 of Lecture Notes in Computer Science, pages 167--182. Springer, August 2008. [ DOI ] |
| [Coc08] | David Cock. Bitfields and tagged unions in C: Verification through automatic generation. In Bernhard Beckert and Gerwin Klein, editors, Proceedings of the 5th International Verification Workshop, volume 372 of CEUR Workshop Proceedings, pages 44--55, August 2008. [ .pdf ] |
| [DEK+06] | Philip Derrin, Kevin Elphinstone, Gerwin Klein, David Cock, and Manuel M. T. Chakravarty. Running the manual: An approach to high-assurance microkernel development. In Proceedings of the ACM SIGPLAN Haskell Workshop, September 2006. [ DOI ] |